#1 CryptoPunks derivative on Solana
Ignite your passion for art,
stake your ArtPunks & earn
$ARTE, join now!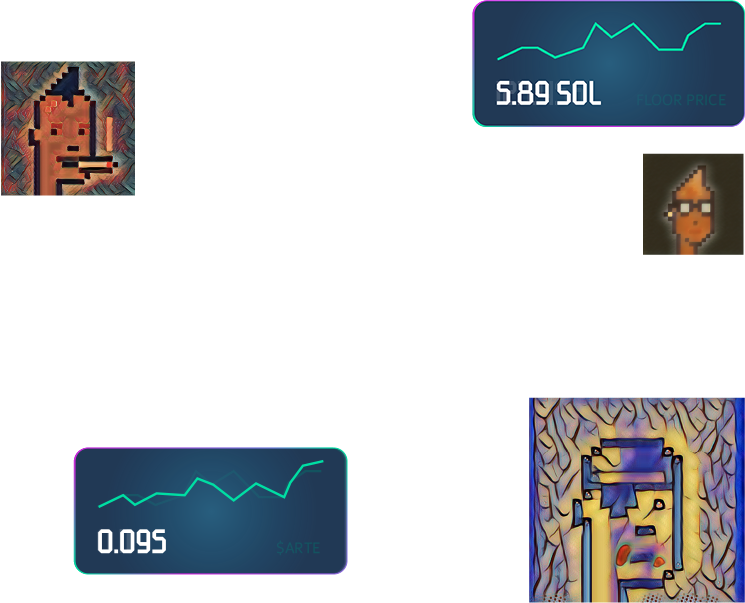 About ArtPunks Collection
ArtPunks is a collection of 10,000 NFTs, created using A.I. neural networks to blend famous paintings by 150+ classic and modern artists with CryptoPunks. Holders can stake ArtPunks to earn daily $ARTE token
Q4 2021
ArtPunks NFTs soldout!
Daily royalties distribution algorithm implementation.
NFThodl.Zone release
Interactive FramesNFT collection release and distribution of 15% of profits to ArtPunks holders
DAO creation
Frames10k contest
Q3 & Q4
The new ArtPunks roadmap will be released before our 1st anniversary (09/25).
2023
There is a lot of art in the world...