#1 CryptoPunks derivative on Solana
Ignite your passion for art,
stake your ArtPunks & earn
$ARTE, join now!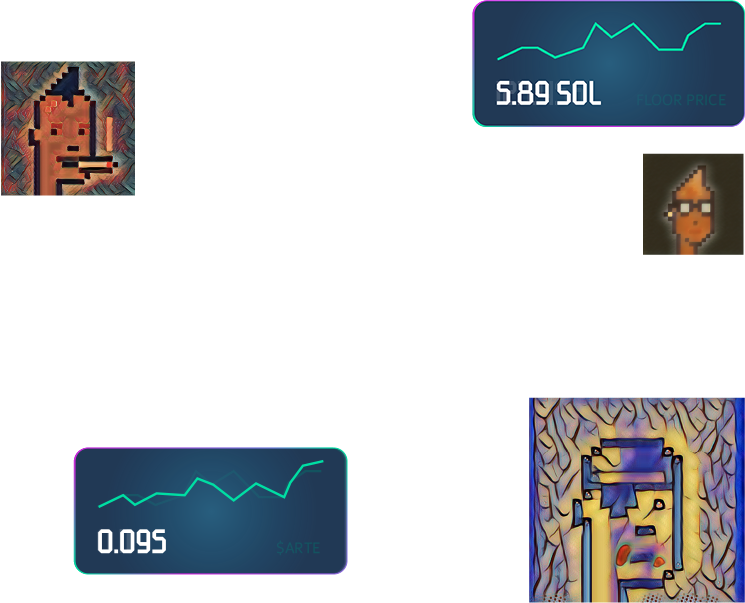 About ArtPunks Collection
ArtPunks is a collection of 10,000 NFTs, created using A.I. neural networks to blend famous paintings by 150+ classic and modern artists with CryptoPunks. The genesis of ArtPunks is rooted in the intention to reverently honor both the masterpieces of classical art and the pioneering significance of CryptoPunks - the first mainstream NFT collection.